Conferences & Seminars
North American Muslim Foundation strongly believes in the sharing of expertise and new knowledge between academics, professionals, other organizations, and the public. NAMF hosts occasional conferences, symposia and speaker series, often in collaboration with other institutions. Past events include NAMF Seerat un-Nabi conference, NAMF debates series and the Multi-Faith Conference on Housing and Homeless that took place at the University of Toronto.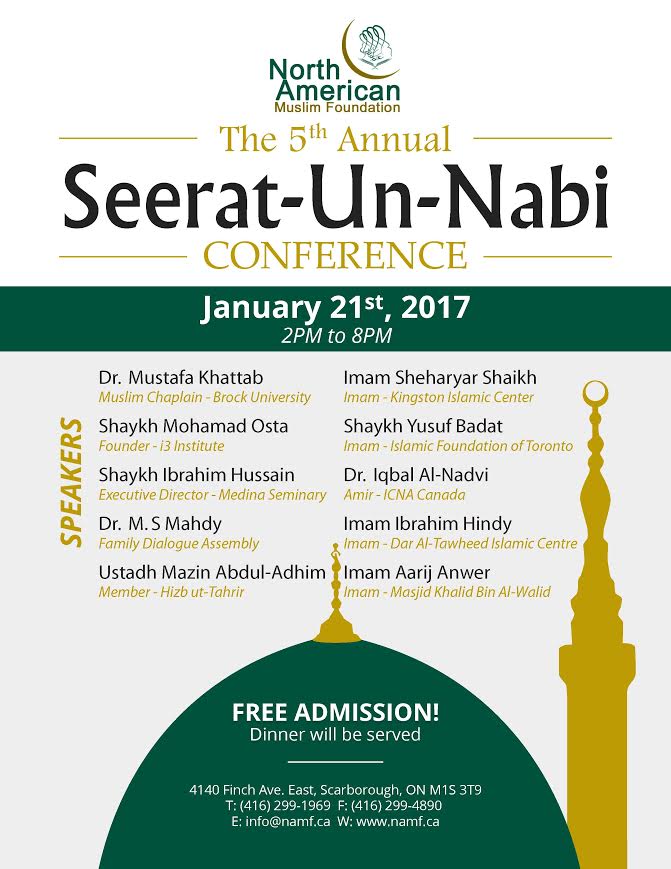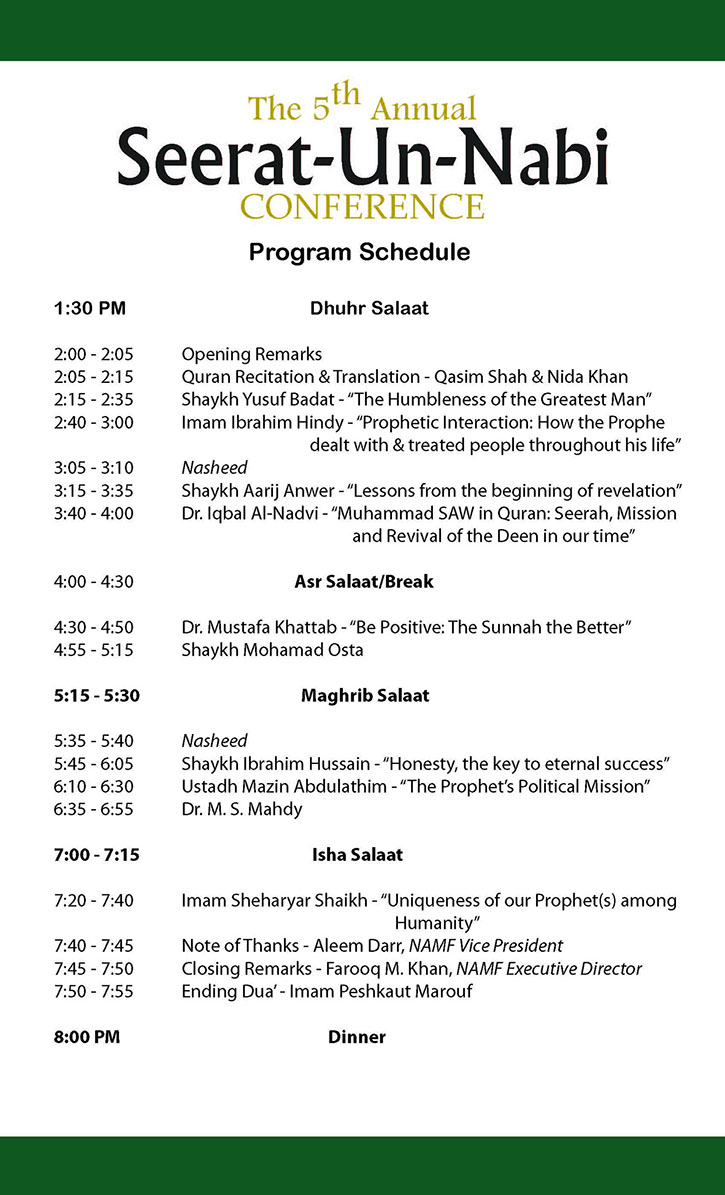 Copyright © 2016.All Rights Reserved.
All Donation are tax deductible
Charity # 11905 8980 RR0001